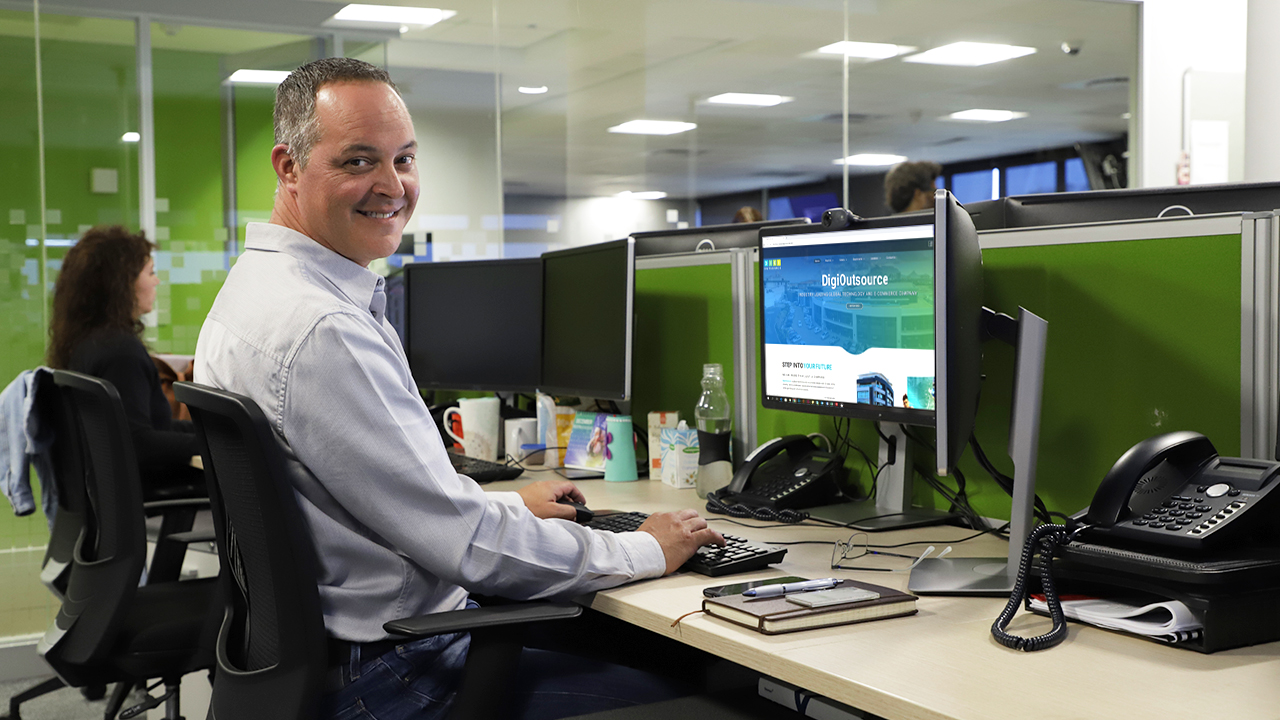 INTERVIEW WITH RICKY
Twenty years and 10 roles later, Ricky is still going strong. We asked him to tell us about his journey at DigiOutsource.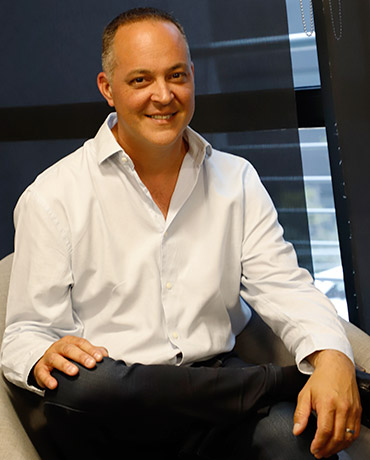 They say that if you love what you do, you'll never have to work a day in your life. While this might sound idealistic to many, there certainly is an element of truth to this quote, especially if you've been happily employed at the same company for two decades. Someone who could certainly attest to this is Ricky, who joined DigiOutsource, then ForwardSlash, twenty years ago. While enjoying an exciting career path at the organisation, he also got to see it grow from a small start-up to the industry giant it's become today. On his 20-year work anniversary, we asked him to share some of the learnings, experiences and achievements he got to enjoy during his DigiOutsource journey.
Q & A WITH RICKY
What led you to the doors of DigiOutsource, or rather ForwardSlash, back in the day?
I started at the company back in October 1998. At the time, the Internet was still relatively new in SA and my father had the foresight to hook us up at home with a dial-up modem a couple of years prior, (1996 if I recall correctly). I loved the concept of "connecting" globally via the Internet, so when I saw a small advert placed in the local newspaper, I jumped at the chance. The advert was simply looking for someone who had some level of Internet and customer service experience, of which I had both. And so my journey began at DigiOutsource (then ForwardSlash) – a far cry from our incredibly professional recruitment processes that are currently in place!
What was the very first position you held at the company?
My initial role was as a customer service host, however, as we were a small start-up, I was fortunate enough to be exposed to many aspects of the business. One area that really intrigued me was the onset of online marketing at the company. As a result, I quickly progressed from being a host to taking on a junior media buyer role. We had to learn about terminology that was both completely new to us, but exciting at the same time.
Where did your career path at DigiOutsource take you next?
Much like our customer journey, my career at DigiOutsource followed a similar route with subsequent roles in conversion, succeeded by roles within our Retention Services division, where I've spent the largest time of my career. Here, I was tasked with starting regionalisation and setting up our foreign market support from an operational customer service centre perspective. I have also had roles within our Retention Marketing division, overseeing areas such as Translation Services, Bulk Communications, Brand Marketing and Loyalty, as well as working with our Market Development Managers.
In total, you've held an impressive 10 positions at the company – what is your current role?
I am currently in our Organisational Development team, where my role is to impart some of the knowledge gained over the years, from a commercial perspective, as well as to help grow and develop our leadership team. As a result of having so many varied roles, I've never felt like one day was ever the same as the next!
In summary, how would you describe your experience at DigiOutsource?
I am privileged to be a part of this incredible organisation (which has grown from such humble beginnings). It's been amazing to work with such a diverse and highly skilled workforce over the years. DigiOutsource has always excelled at recruiting the very best-of-the-best. It's hard to believe that it's been a 20-year journey!
A heartfelt congratulations to you on your 20-year anniversary, Ricky. Here's to many more years, roles and challenges at DigiOutsource!