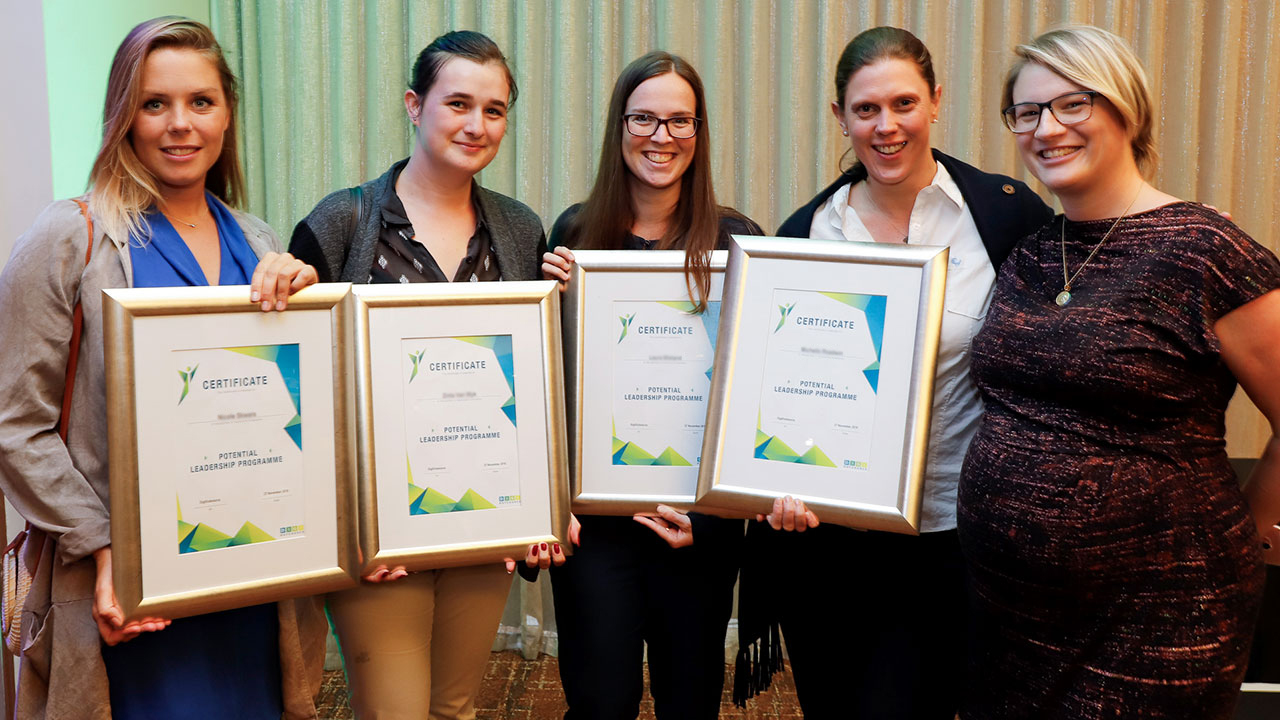 INTERVIEW WITH CHER
We spoke to Cher, one of the names behind the implementation of our very own Potential Leaders program. What is that? Find out here.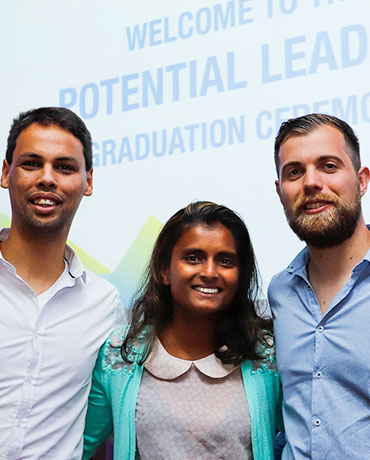 As a company that prides itself on its various in-house development programs, DigiOutsource is always looking for new and innovative ways of up-skilling its employees, and helping them to advance along their various career paths. The Potential Leaders program is one such platform, in which those who show certain characteristics, or meet certain criteria, are given the opportunity to expand their skillsets and nurture the various requirements necessary to become leaders themselves. Cher is one of the driving forces behind the program.
Q & A with Cher
Let's first clarify what a 'Potential Leader' is?
We consider Potential Leaders to be those talented individuals with the performance ability and potential to make a significant difference to DigiOutsource, both now and in the future. The concept of high potential is central to talent, and it refers to the ability of an individual to move into, and succeed in, roles of greater complexity, ambiguity and scale in the future. Essentially, these are the people that we have chosen to focus on with our Potential Leaders program.
What exactly is the Potential Leaders program, and how does it work?
In a nutshell, the Potential Leaders program is a developmental course that we are looking to run, in-house, around twice a year. Across the entire company, those within leadership roles are asked to identify various people in their respective teams who exhibit certain criteria and competencies – those who show the characteristics required of a leader. The individuals who are identified, are invited to join the Potential Leaders program, where those very competencies and characteristics are developed over the course of 4 months, so that they, too, can apply for leadership roles within the company.
Is there something of a metric that is used when identifying the individuals to ensure fairness?
Absolutely. We work closely with HR and members of management and, by means of a talent grid, Performance Review results and a set of criteria on a matrix, we nominate those employees who show strength in a number of different areas, including emotional intelligence, effective communication, business acumen, accountability, responsibility and the like. If any individual feels that they would benefit from the program but aren't automatically identified, they're encouraged to speak to their leaders about what they can do to get a spot. At the moment, each program allows for between 80 and 100 individuals to take part.
Once the various candidates have been selected to join the program, what happens next?
The program kicks off with something of an orientation session, much as new starters at the company would have, in which the entire program is outlined and the various modules introduced. It's also something of a meet-and-greet opportunity. Thereafter, candidates attend one class a week over a period of four months, with each month focussing on a different module. There are 4 different modules in total:
Module 1: Focus on Self
Module 2: Focus on Others
Module 3: Focus on Development
Module 4: Focus on Teams
When all 4 modules have been completed, is there a way in which candidates' progress is assessed?
Yes. We actually make a point of assessing the candidates before they enter the program, and then again afterwards. Those involved are measured across a number of different areas. As yet, we have seen great improvement in all of the above areas. We have seen some really incredible progress across the board, with plenty of the candidates already having been promoted to leadership roles. While we avoid looking to the Potential Leaders program as something that guarantees a promotion in the company, we do consider it a massively important tool along that very route, and if someone is interested in a leadership role, the program can only be beneficial.
Is there some kind of rewards ceremony at the end of the program to tie everything together?
Absolutely! All candidates are invited to attend a graduation ceremony, which will be attended by the likes of senior leaders, as well as members of HR and various members of the management team. There will be speeches from various persons and selected candidates, and it will be an opportunity for everyone to celebrate their achievements, as well as one another. We just feel that having such an event really ties the Potential Leaders program up nicely, and it's an opportunity to share with one another what has been learnt along the way, and even make new friends.
Testimonials
The first Potential Leaders program has proven to be a massive success, and something that has added value, not only to the career prospects of the attendees, but to DigiOutsource as a whole. Here's what one of the candidates and a member of management had to say:
"What I appreciated most about the program was how its layout was focussed on, and catered for, the holistic development of the individual. At the same time, we were consistently challenged to step out of our respective comfort zones by being exposed to a wide variety of content and activities."
- Lance, Sports Content Marketer
"Leaders don't think like the rest, they have a spirit of confidence, but it's never present without the spirit of humility. This was the biggest developmental milestone I could see blossom in the program. Being assertive and iron fisted doesn't motivate others to want to go where you go. Humility and belief, that's the key."
- Bruce, Social Media Manager