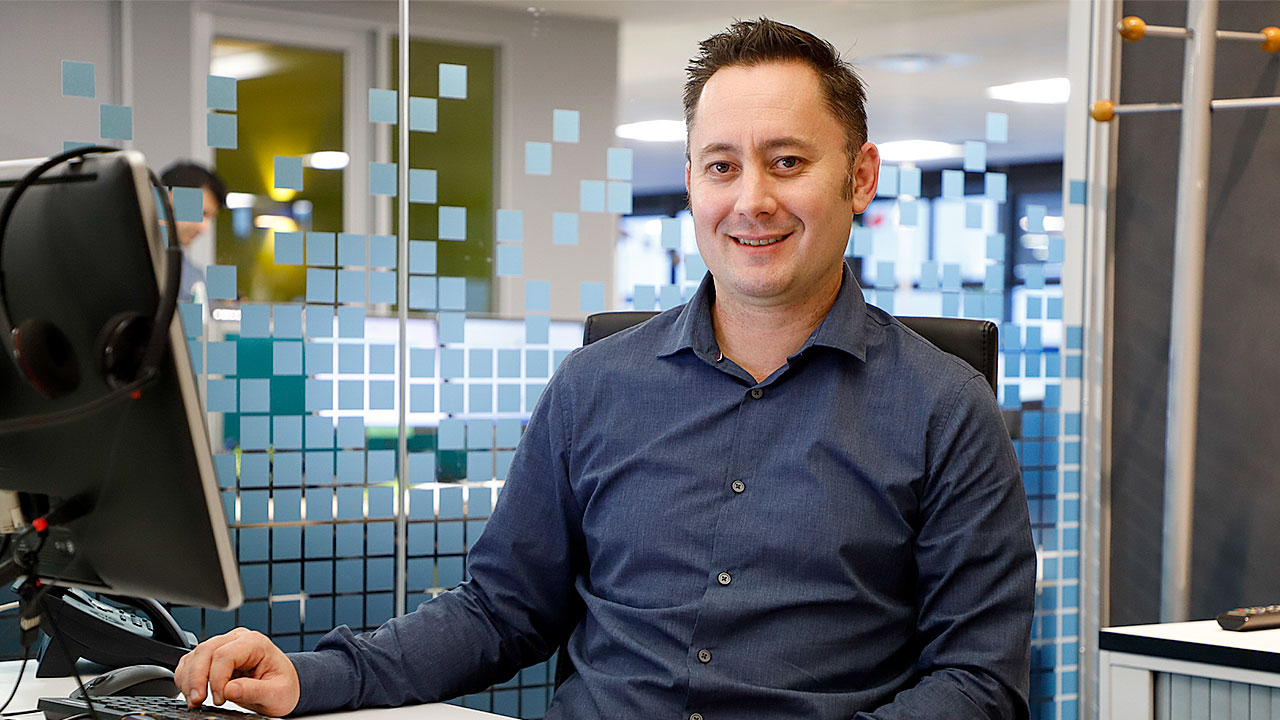 INTERVIEW WITH CHARL BAARD
We talk to Charl Baard, who shares some experiences and insights of his career at DigiOutsource.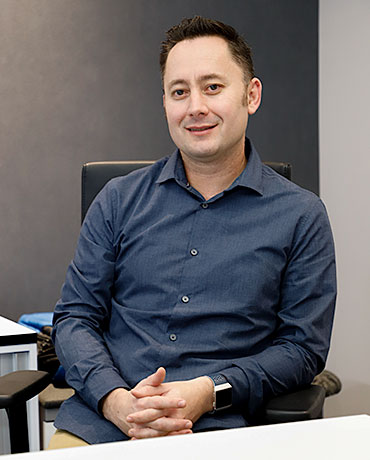 When looking at any big corporation or company, it's easy to lose sight of the individuals who work tirelessly behind the scenes to make it what it is. Sometimes, though, these very individuals have reputations as big as the organisations themselves. Head of Retention Services at DigiOutsource, Charl Baard, has been working for the company for 20 years, and was kind enough to set some time aside in his busy schedule to speak with us about his experience and insights.
Charl started working at DigiOutsource back in 1998 as a call centre host, mostly as a means of paying for his studies. Back then, he was keen on becoming a landscape architect, but quickly grew fascinated by the processes and technicalities of DigiOutsource. At that time, there was no such thing as ecommerce, and financial authorisations were all manually initiated by phone. The Internet was still very new, especially in South Africa, and Charl became passionate about growing in the company and expanding his career. After a 9 year career in the Risk and Fraud department, Charl eventually grew to become the Head of Retention, believing that the two key factors to success are adaptability and humility.
Q & A WITH CHARL BAARD
What makes you want to stay at DigiOutsource?
Truly, I enjoy coming to the office every day. It isn't always easy, but there is always something new to learn and explore. We have such a dynamic environment here, with technology, hardcore business, the call centre, creative studio, you name it. I don't think there are many businesses out there that are going to offer you what DigiOutsource does. The company has invested a lot in me, over the years, and I'd like to pay it forward. It's a great business in which, if you see an opportunity and you put up your hand, and you go for it – you can achieve it.
How have you invested in your own personal growth as a leader, and what advice do you have for others?
I think you have to, especially in the fast-paced environment we work in, learn every day. There are, of course, a couple of courses I've done, and with the help of DigiOutsource I got my post-graduate in Business Management Practice. I also like to watch TED talks and read through various blogs and sources of information about marketing and leadership.
What is your favourite part about working at DigiOutsource?
Apart from the R5 coffee? (Laughs) I'm only kidding. I would have to say the people. Truly, it's not novel to us anymore, perhaps, but the fact that you can hear Italian, French, German, all in the same office, is really incredible. One minute you can be talking to a guy about the latest technology, and the next you can turn around and talk to someone about marketing strategies. I think this business is truly dynamic. You stay young here, I think.
What company event do you look forward to every year?
I really enjoy the Year End Function. We work hard all year, and it really is nice to reward people with the opportunity to let their hair down. As much as I'm no social butterfly, I do enjoy seeing our staff relaxing and letting go.
If you could switch jobs with someone, who would it be?
I would love to have a day in the life of Mark Zuckerberg. For no other reason than for the longest time, I have been interested in online activities in general. I would love to see what happens at Facebook. I would love to walk a day in his shoes.
What is on your wish list for your next five years here?
I really want to be better at developing some of the new talent that we have. We have a lot of people here that are very competent and capable, I'm looking to find a couple of people who could eventually replace me. This is, of course, outside of making sure and proving that, we are capable of running an organisation that can truly support the ambitions of the brands that we support.
What are your biggest professional challenges?
Right now, it would be that we spend time investing in, and developing talent. It's very easy to get stuck into an Excel spreadsheet or a funky marketing plan and shy away from spending that hour with someone that needs some insight and help. I don't profess to be any kind of guru, but I have 20 years of experience from the school of hard knocks. So, making time for people and imparting knowledge is a surprisingly big challenge for me. You can't get complacent in any business, and especially not ours.
If you could choose anyone, who would you pick as your mentor?
I can't say I model myself after one individual. I think that's dangerous because nobody is perfect, but there are some noteworthy names. I respect what David (the CEO of DigiOutsource) does and how he does it, tremendously. I particularly respect the way he keeps people on their toes and how he sets an example. Plus, he is a mentor I have direct access to.
Then, of course, you have someone like Steve Jobs, whom I admired for his vision of his product, and for his ability to spot opportunities. The amount of focus and determination he had was unbelievable.
What advice would you give to recent new entrants?
Very simple. Know that there is a mountain to climb, and that mountain is experience. I don't care how quickly or how slowly you climb it, but you have to climb the mountain.
What is your motto or personal mantra?
I recognise that coming here every day is a privilege, and a privilege I have to earn every day in order to do it again tomorrow.
With a few minutes left to spare, we asked Charl some more light-hearted questions.
What do you do for fun?
I love to mountain bike and play shoot-em'-up games, like Counterstrike.
What is your guilty pleasure?
Coffee. Too much coffee.
What's your favourite blog?
I wouldn't say I have a favourite. I really enjoy TED talks, and while not a blog, per se, I have been following Simon Sinek quite closely. I really like his outlook on things. Otherwise, I just fish around for whatever catches my attention.
What gets you out of bed in the morning?
Honestly? Coming here. Like I said, it's not always easy, but I love what I do.