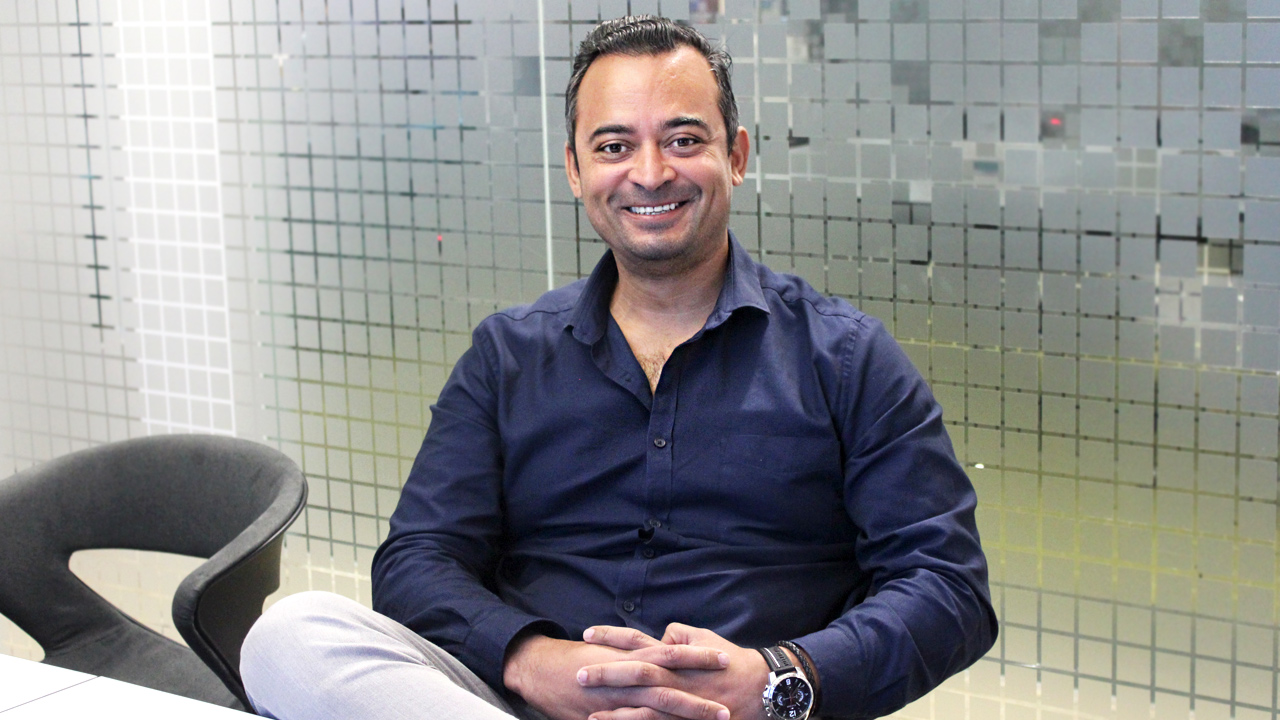 The Importance of Good Leadership to Effectively Scale a Tech Department
EFFECTIVE LEADERSHIP CAN OFTEN MAKE OR BREAK A BUSINESS. IT IS A POWERFUL TOOL THAT, WHEN USED CORRECTLY, EMPOWERS OTHERS TO GROW AND NURTURE A BUSINESS. VICTOR FEBRUARY, OUR CTO, TALKS US THROUGH THE CHALLENGES AND COMPLEX LANDSCAPE THAT MADE EFFECTIVE LEADERSHIP A CRUCIAL VEHICLE TO DRIVE THE SUCCESS OF OUR TECH TEAMS.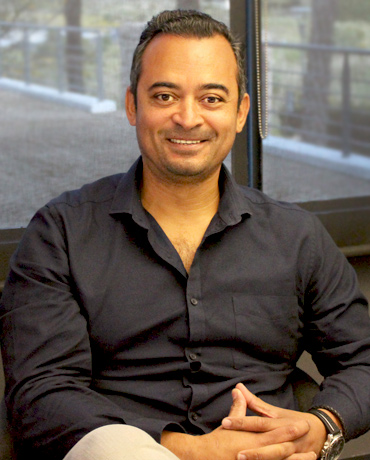 It's been a thrilling 19-year rollercoaster ride for our CTO, Victor February, and most certainly one to remember. Back in 2000, Vic joined a Web Dev team of three and technology team of 30. Fast forward 19 years to a technology team (DigiTech) of over 600, a team Vic has played a key role in building over the past 5 years. "Having been here for as long as I have, I've had the opportunity to be part of the decision making, as well as having good people in my teams working towards an aligned vision. The leadership in tech comes down to the great people."
"A clear vision and the right people working at your side to support that goal are crucial parts to the success of building effective teams." Choosing the people for his leadership team proved to be an easy task. From the start the team comprised of Rehana, the Head of Development, Craig, CIO, Gareth, the Head of Business Intelligence and, Addie, Head of Delivery.
The Team has since evolved to include other highly talented leaders, Jacques (Head of Platforms & Shared Services), Cheryl (Head of Customer Facing Services), Grant (Head of Banking, Finance & Risk systems), Asser (Head of Customer Management) and, Stevo (Head of Creative Studio).
"Together with my leadership team, we took to the drawing board to take a look at what currently works for us. We had to investigate the best way forward for growing our teams, while keeping in mind the vision and the business strategy, and ensuring we could measure the outcomes."
Vic's mentors have skilled him in separate yet complimentary areas around analytical thinking, business acumen, people focus, and commercial focus. This, Vic feels, has been instrumental to shaping his own leadership skills and abilities.
"Five years ago, there was a need in the business to assess our technology landscape in order to improve it with the main objective, to revolutionise the technology space at DigiOutsource. At that stage the business had evolved; we were entering new markets where the technology needed to evolve too."
"In the first two years we focused on the software architecture of our business, identifying the legacy software to be decommissioned, and at this point we did not have a big demand for more people – aligning our technology standards with business needs was of a higher priority. "
Subsequently, however, the robust systems that required building elicited a massive scaling of the DigiTech department. This is where leadership became the primary foundation that nurtured and cultivated the successful growth of DigiTech.
Challenges that Became Opportunities
"As we scaled out we identified that both the rate at which DigiTech grew, as well as some of the leadership put in place, were the main pain points for us. At DigiOutsource we always encourage all to be leaders – junior, intermediate or senior – you don't lead by title. Each and every one can be a leader. Everyone can make a difference. This is what people have to realise."
"It occurred to me that we had placed more emphasis and reliance on expanding DigiTech really quickly than growing the leadership capabilities of the people we had right in front of us. This was a real 'aha' moment, and it pushed the current leadership team to cultivate new leaders from within our ranks. This also created opportunity for leaders to step into more senior roles to allow us to execute our business strategy. Great leaders don't create followers they create more leaders. You can't be the hero flying in for the day and solve all the problems."
"Our world is too complex for just one person to know everything and have all the answers. When we do find ourselves in a situation where we think we are the only ones who can solve a problem, we actively use tools like Confluence to spread the knowledge like wildfire. In this way we encourage participation and empower clever people to make decisions."
Assess the Process
"Software Development was the first department of DigiTech to grow with our new leadership strategy in place. Process was the next stepping stone; it is the glue that keeps things together, yet we also wanted to make sure we didn't create a high level of red tape."
"After a leadership trip to a Scrum/Product Ownership conference in Berlin, we took the conference learnings to fill in the gaps we felt were missing, and kept the processes that worked well for us in terms of product ownership and how we work with the business. The leadership team wanted to ensure that we didn't take a 'by-the-book' approach; but instead used the approach needed to fit our unique business. When it comes to Process, the most important factor here is communication in terms of ensuring a short feedback loop and that relevant parties are on the same page. "
"We identified that we had to grow the Product team by putting Product Owners in place. The goal there was to take the load off the software developers who, at that stage, were having to wear multiple hats from acting as a QA, to a BA to a Product Owner (PO). And so, from a process perspective, we didn't want to be setting our guys up for failure but rather to distribute responsibility."
"At this point we had the Leadership team, Dev teams, the IT teams, and the Product Owner teams set up, and as the growth of these teams continued, it became crucial to regularly assess three key foundations:
People. Was our onboarding process effective, have we equipped our newer people with sufficient business knowledge, have we set our people up for success?
Technology. Is tech fit for purpose as time moves forward?
Process. Ensuring we continuously review the way we work."
Focus on Structure
"Following the setup of our Leadership, Dev, IT, and PO teams, as well as the enormous growth subsequent to this, our next area of concern was creating the right structure for people to be effective. The Leadership team went back to the drawing board where the term, 'focus', became the overarching theme of our structure, and begged the question, 'how do we create a structure that will allow our people to maintain focus?'"
"Many years ago, we had flirted with the concept of a 'Satellite Developer', a software developer who would be placed within the business as a dedicated resource, prioritizing their own work, rather than sitting separately in a Dev team. With this in mind, the structure we identified that fulfils the need for focus is one that uses our Value Stream as the framework, and is based on the 'Satellite Developer' concept. In this vein we have teams such as the Acquisition Dev team or the Customer Retention Dev team that provide focus on a specific business area without the competing of priorities."
"As we continued to grow the dev teams, leadership aimed to put more structure in place without creating too much hierarchy, because it was crucial to us to maintain a flat structure and open-door policy. At the same time, we recognised the necessity for a level of process and structure, but it had to work for us. The creation of the Tech Lead and Team Lead roles suited us, the former taking care of technology and best practice, and the latter looking after the people. In this way we continued to encourage focus, as well as ownership and accountability."
"Defining roles and responsibilities was also of key importance, especially as the teams expanded. However, we did not want to discourage our people from getting involved in other projects should there be capacity."
"While not all of the teams required the same structure due to size, as they scaled out we were able to implement the structure we had created for the larger teams. This was the standard methodology we applied up until now. "
"Our main objective throughout this process was to set our people up for success by allowing them to be effective at what they do."
"As we continue to scale, we maintain a critical view of our product development, always reviewing, improving, and upping the standards to develop world class systems. While we move forward together on this exciting journey, we repeatedly search for opportunity to extract value in everything we do. We continue to do so with the following principles underpinned by our Digi Values. As a leader in Tech we encourage accountability, commercial thinking, avoiding complacency, participation, reinventing yourself, focusing on the basics, fixating on the customer experience and cultivating fun within our tech teams that allow us to enjoy our working environment even more."
What does leadership mean to you?
"Leadership is fundamental, 'a true captain is the one that keeps his crew calm over stormy waters', is a quote I had heard that has stuck with me for years. What this means to me in the leadership context is that the true character of a leader is revealed in the choices we make under pressure. As we grow as a business, we recognise that the amount of pressure to deliver will increase, our workload will intensify, and there will be varying things to execute when it comes to business strategy. With this in mind, it is essential that a leader ensures his or her team maintains focus, and fosters a mindset within the team of working toward a common vision."
What does the future look like?
"We are changing everything we do, how we build software, write software, and deliver software. It's something that not a lot of companies have the opportunity to do. We are planning and building to be ready for the next 20 years."
Feeling inspired? Head over to our careers page to see if we have the perfect role for you.