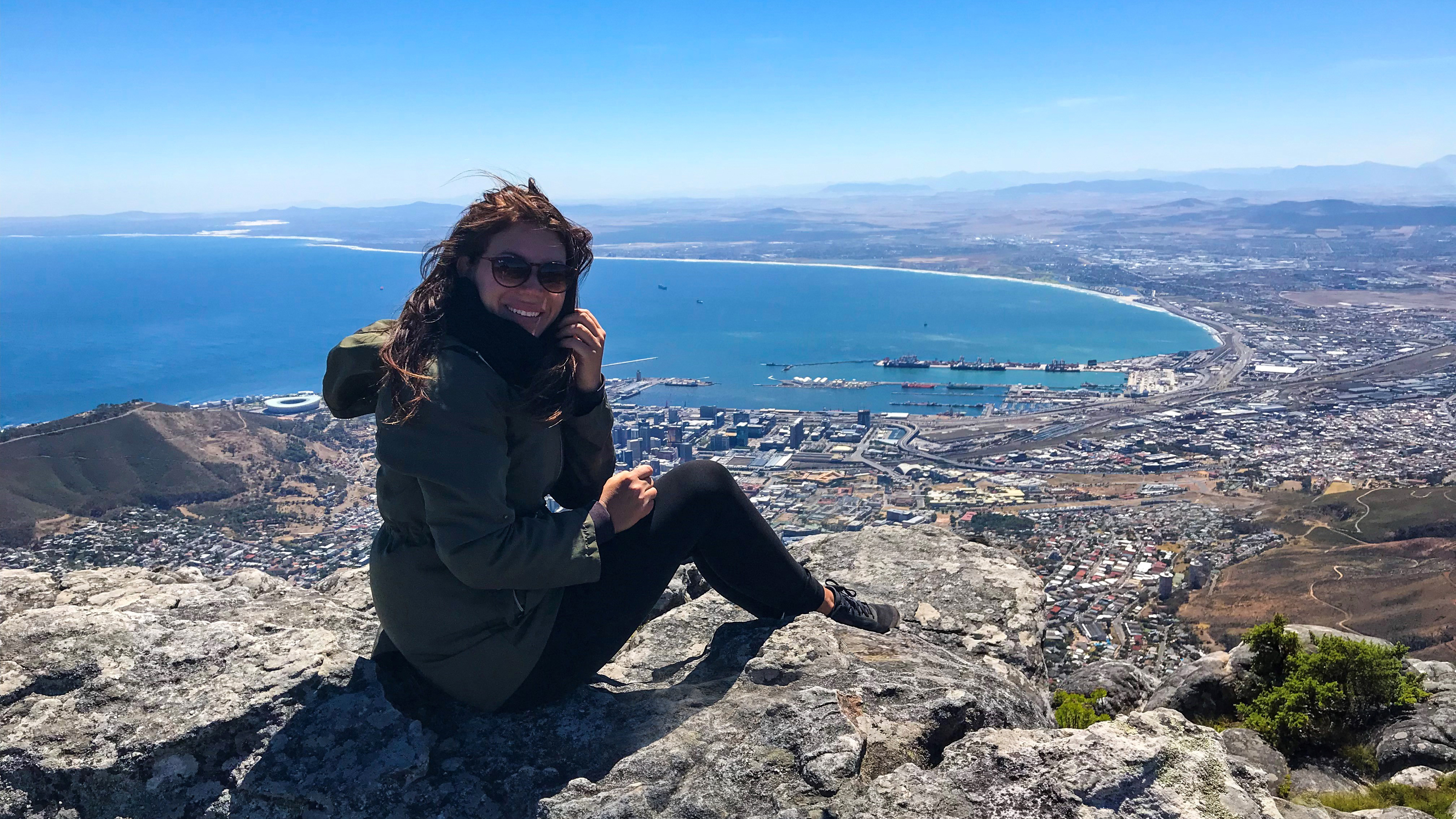 Germany to Cape Town: Pia Lettenbauer
PIA JOINED THE DIGI FAMILY IN JANUARY 2017, AND HAS ADJUSTED WELL TO THE GREAT WEATHER, PEOPLE, AND MOUNTAIN VIEWS. READ ABOUT WHAT IT WAS LIKE FOR PIA STARTING A NEW LIFE IN SOUTH AFRICA.
How did you find out about DigiOutsource?
A friend of mine told me she had seen a job advertised on Facebook that I may be interested in, and it was for a job at DigiOutsource. I had not planned on leaving Germany at that stage, but then thought, 'why not, let me try!'
What attracted you to DigiOutsource?
When I did research online about the company on the website and social media, I got the impression that DigiOutsource was a fun and young environment, that they do a lot for their people, and there are a lot of events for the people. And course, the number of things offered to foreigners such as the paid for flights (from Germany to London, London to Cape Town) and accommodation (in London, and for 3 months in Cape Town) also attracted me.
Tell us about those first few months at Digi-International
For me, the 5 months spent working in the London office (Digi-International) helped a lot, especially because the house provided for me to live in was really nice and allowed me to meet other people from other countries going through the same process. It was like having a small family; we would hang out together a lot on the weekends and after work. I think it's a nice start in the company because it helps you to settle in better, especially when you get to Cape Town and see those same people.
Spending those 5 months at the London office (Digi-International) really solidified the trust for me, and I realised that the offering was not too good to be true.
How did you adjust to living in South Africa?
At first it was not easy, but the friends I had made at Digi International also moved to Cape Town. It was helpful to know people who I had met while in London, and they became good friends. Most of them had been to Cape Town before and could give great advice and took me to stunning places I would not have found on my own. The whole team was pretty supportive, especially our Coach at that time, who took to helping newcomers find a car and suggested places to see in Cape Town.
Please tell us about your career with Digi and how long you have been with us.
I started working at Digi-International in London in January 2017 and made the move to Cape Town in May 2017. I worked hard and became a Team Lead after going through the official interview process, in October 2017. I loved working with the people and I had a great team, but had always wanted to get back into graphic design. In October 2018, after applying for a graphic design role in Human Resources, my interviews were successful and I became the Graphic Designer working on the company brand, where I am still working today.
What are your favourite things about, and what do you enjoy doing, in Cape Town?
The work, life balance in Cape Town is amazing. I can go to one of the gorgeous beaches or hike a mountain after work because its close by, free, and easily accessible. Or, I can visit one of the beautiful wine estates with friends, which is an affordable activity. I also appreciate how reasonably priced the restaurants are here when I compare to Germany, so I am able to eat out a lot more. When I think about it, living and working in Cape Town feels as though I am on vacation all the time.
What advice do you have for someone considering moving to south Africa?
I definitely would recommend it. If you haven't been here before, just try to get here in Spring or Summer.
If you're keen to work abroad and play at the perfect address, then we want to hear from YOU! Click here to find out more