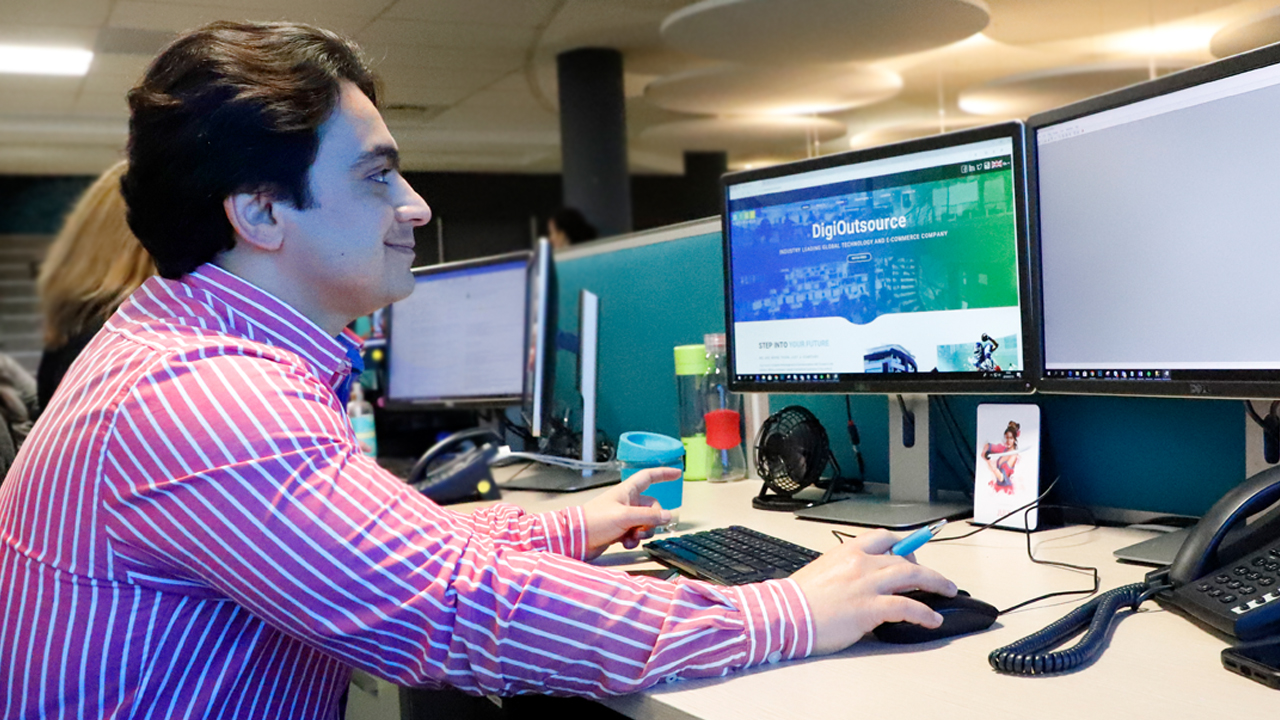 THE DATA SCIENCE CHATBOT CHALLENGE
TO RAISE THE PROFILE OF DATA SCIENCE WITHIN THE COMPANY, DIGIOUTSOURCE HELD ITS SECOND DATA SCIENCE COMPETITION. FIND OUT ABOUT THE AWESOME WINNING ENTRY!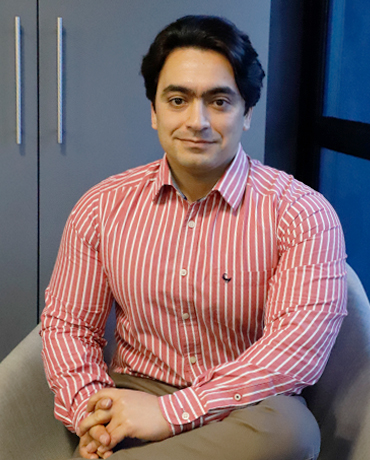 In the past year, a team focused on Data Science at DigiOutsource was officially formed. This team has allowed the business to find the value in data by analysing and looking at information in a way that we have not done so previously. The Data Science team has added immense value forecasting potential issues and proposing business optimisation aimed-changes. Such insights are gathered with a data-centric understanding of the impact on the bottom line.
At DigiOutsource, there is a vast amount of internal data for the team to investigate, from systems data, to employee data, to internet data, that was not typically focused on prior to the formation of this team. It is now possible to garner insights from various angles such as investigating the connection between our financials and the loading time of a game, to provide an understanding of the true customer experience when using our services.
WHY A CHATBOT CHALLENGE?
To raise the profile of Data Science within the company and to highlight the skills at DigiOutsource that are not currently within the team, two competitions have been held inviting company-wide participation. The most recent Data Science Competition required participants to create a Q&A type chatbot in an 8-week period, that would provide a user with the desired answer from the monolithic company Wiki. Entrants were given sample data and specific guidelines outlining the necessary criteria. This chatbot needed to operate solely within the DigiOutsource environment and not have to scour the internet for answers.
The Top 3 Entries
1st place: Ehsan Manouchehri​
2nd place: Jean Van Iddekinge & Mishan Groenewald​
3rd place: Rory Herman & Pieter Els
THE WINNING ENTRY: INTRODUCING ZEBEL
The winning entry is a chatbot called Zebel, and is impressive for numerous reasons. Ehsan, a Senior Software Developer who took 110 hours to create Zebel, approached the Software Development teams to ensure that any work he did could be incorporated into the current and future technologies used at DigiOutsource. The interface is incredibly sleek, and when asking Zebel a question he responds with a, 'yes' and 'no', option to gauge if his provided answer is what the user is looking for. This shows that the chatbot continuously learns through user input. Zebel also caters for typos, still understanding the intention of the query.
Zebel has his own world comprising an Academy where he learns (for Admin use only), and his Room where users chat to him. Zebel was created using Python and Flask, the application is in .Net Core, and his 'Room' is in JavaScript and Ajax, all these communicate via Rest APIs.
Zebel's Top 3 Offerings:
Zebel offers a multi-purpose use, not just Q&A functionality.
Zebel is language agnostic, able to comprehend up to ten different languages.
Zebel caters for typos, recognising a user's query irrespective of incorrect spelling.
Competitions are just one of the many benefits to working at DigiOutsource. Head over to our careers page to see if we have the perfect role for you.