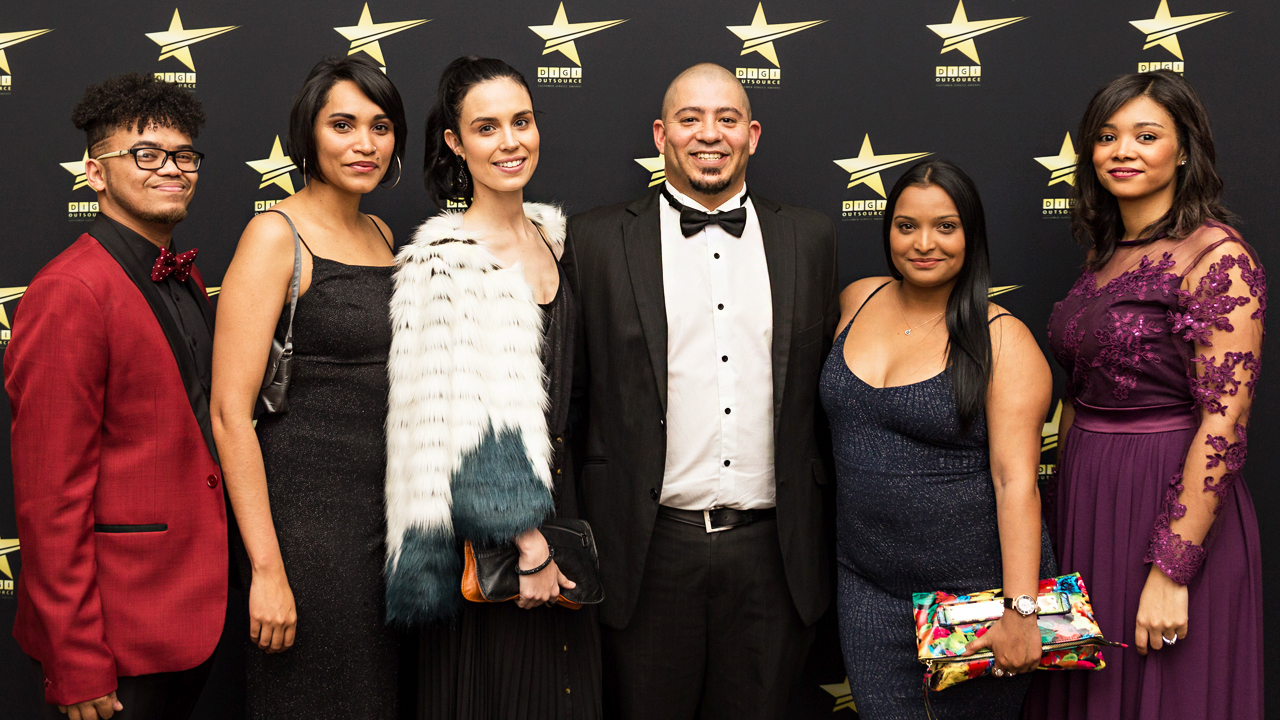 The DIGIOUTSOURCE CUSTOMER SERVICE AWARDS 2019
WE BELIEVE IN REWARDING EXCELLENCE, WHICH IS WHY WE CREATED THE DIGIOUTSOURCE CUSTOMER SERVICE AWARDS.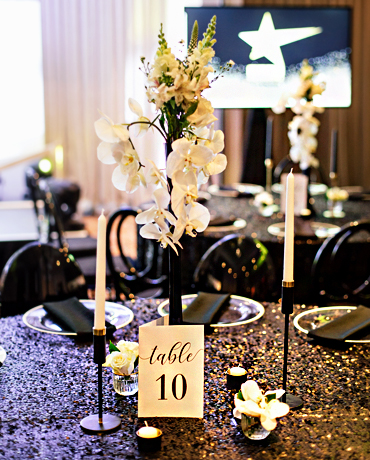 Glitz and Glamour at the DigiOutsource Customer Service Awards 2019
The evening of Thursday 10 October 2019, was a night of elegance and celebration, where the best of the best received awards for their effort and excellence at the first DigiOutsource Customer Service Awards ceremony.
Everyone dressed to the nines and looked spectacular as they posed for photos and took some fun selfies together at the photobooth.
The awards ceremony acknowledged top performers throughout the business. Milla Bolton, our Divisional Manager of Retention Operations, mentioned in her opening speech that, "this awards programme allows managers visibility the great jobs that people do on a daily basis. There is a lot more talent in our business that we need to celebrate and want to reward".
Winners are Announced
Daniela De Freitas, who was named Specialist of the Year, was grateful for the awards programme, "it was an opportunity for everyone to showcase their talents".
Awards were presented for the following categories: Risk Detective, Risk Operative, Service Coach, Service Lead, Service Manager, Specialist and Customer Service Champion of the year. Everyone enjoyed the evening, and it was clear how special everyone feels to be part of the Digi family.
Risk Operative of the year, Emile Van Rooi, was incredibly pleased with his award and outlined what the DigiOutsource Customer Service Awards means to him, "the programme gives everyone something to aim towards and something to strive for".
Another winner, Fabienne Galli, was named one of the Customer Service Champions of the Year. Fabienne admitted that while she initially moved from Switzerland to Cape Town for her boyfriend, she now has another reason to stay - her awesome job.
We hope that attendees felt honoured to attend such a prestigious event, and left feeling inspired to continue their remarkable work. Perhaps next year we may see some new faces in the winner's circle.